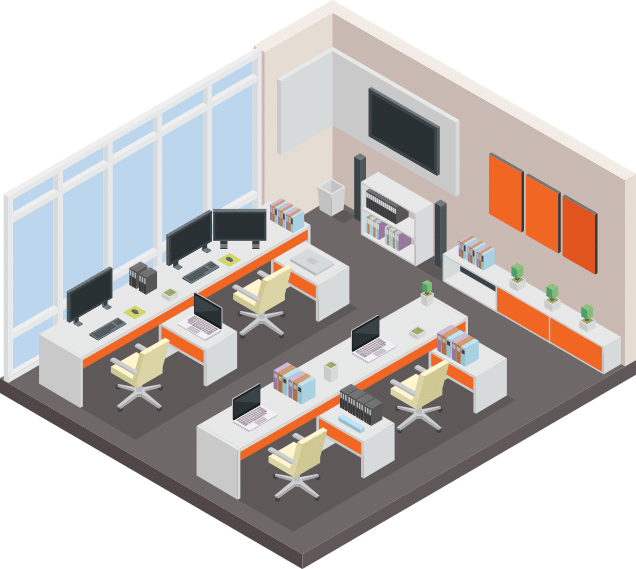 Don't Move...Until You've Called TechPro
Your office is expanding, reconfiguring or saving costs by efficient downsizing. Moving office furniture, files, cabinets and general items are best left to professional movers. But, would you really want them to move your network equipment, insure data cables are in the appropriate place for workstations/printers/fax machines and hope that the move will be seamless to your customers? That's where TechPro's expertise will save the day!
We work with your move coordinator from beginning to end to provide helpful tips and assistance with the goal of minimizing downtime and overcoming unforeseen technical obstacles. We are experienced in full office moves as well as inter-office moves.
accurate labeling of essential network pieces prior to move resulting in speedy setup after the move
secure transfer of delicate electronics and computer equipment by our experienced technicians to prevent equipment damage or malfunctions
work with you and your Internet provider to insure all deadlines are being met
help coordinator determine realistic deadlines so preparatory cabling is done in a timely manner
provide alternate plans and assistance when vendors fail to meet their promises
assemble, wire, and setup cubicle components
For more information call toll-free 1-800-262-0537 or contact us now.