A Breadth of Features, A World of Benefits
With its best-in-class IP telephony and feature-rich functionality, TechPro's system unlocks the hidden potential inside your existing phone system, helping your people and your business work more responsively, productively and profitably. As small and medium-sized businesses grow, they often struggle with phone systems that can't grow with them.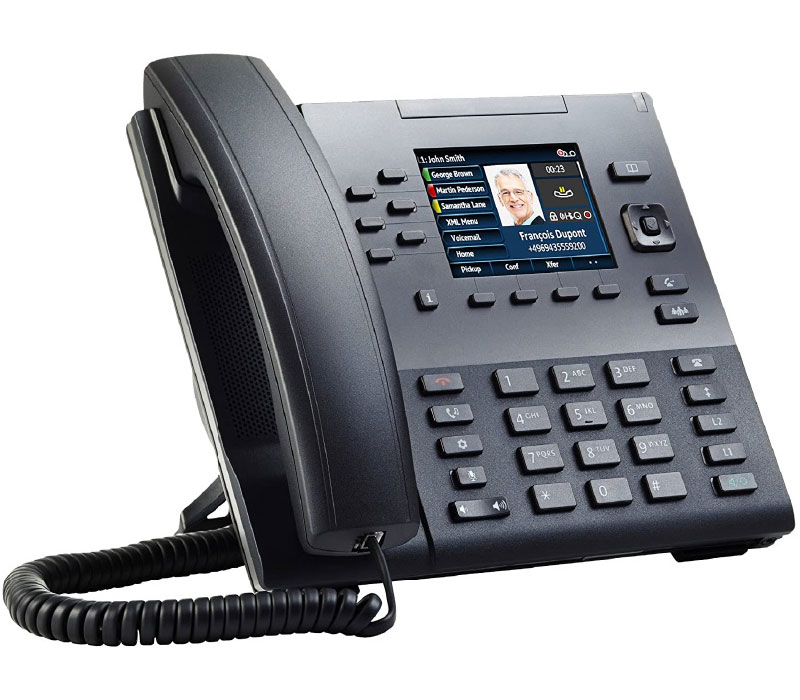 Empower Your People
TechPro offers a full complement of rich features that help your employees work more efficiently.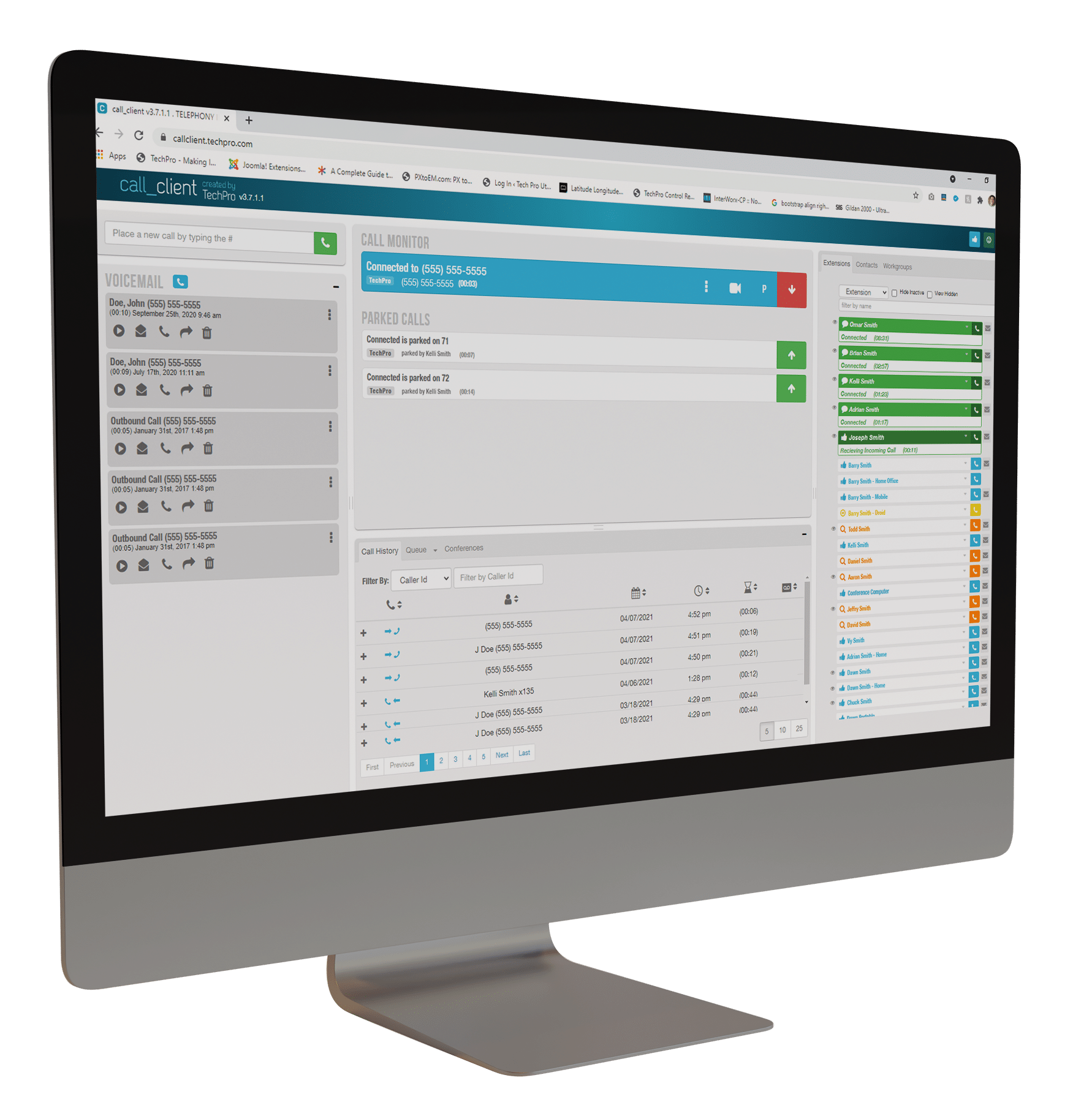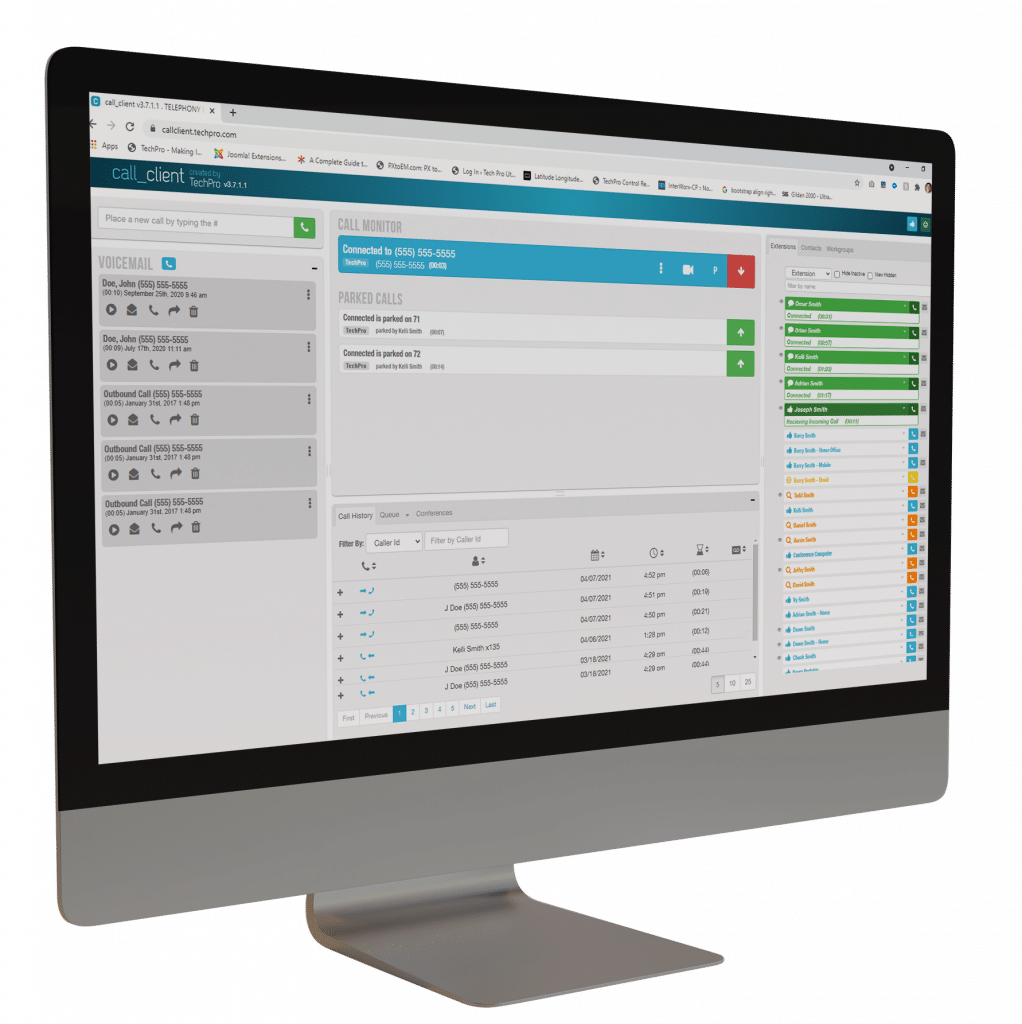 TechPro Call Client
TechPro's call client software is a user friendly way to manage calls from within your web browser. By simply dragging and dropping, you can answer calls, transfer calls, listen to voice mails, make calls, and even set up conference calls.
With TechPro's award-winning point-and-click interface, employees can quickly and easily take advantage of everything the system has to offer. The TechPro phones are so versatile that it can even be used without being connected to a computer (although you lose the use of some time-saving features).
Users can instantly locate and check the status of co-workers, initiate conference calls or access contact information, so they spend less time searching for numbers and transferring calls.
Sophisticated "find me" call routing capabilities ensure that your employees receive important calls at any time, and in any location.
Voicemail messages are consolidated within a single account for quick, easy retrieval and response. Your team can record and store voice messages or live conversations, and create personalized, targeted voice and broadcast messages that save time and enhance communication.
Enhance Customer Loyalty
When they call, they might go elsewhere if not handled in a reasonable time frame. TechPro's sophisticated call routing not only ensures that every inbound call is answered promptly and routed appropriately, but also gives you the power and flexibility to implement special features – such as priority handling for VIP callers, or voice broadcasting of limited-time offers – that increase customer satisfaction and loyalty.
Maximize Revenues and Save Money
TechPro helps grow revenues by empowering your team to maximize business opportunities as they present themselves. With intelligent call forwarding, employees never lose a sale due to a missed call. The ability to instantly access contact information or initiate a conference call helps build the relationships that build business. TechPro's features make it easy to gain valuable insight into business performance through features that allow you to monitor call volume, abandoned and misdirected calls, or response to marketing programs – providing valuable insight into your business.
With its software-based architecture, TechPro works with your existing phone system and grows with your business. Whether you're adding new lines or opening a new office, TechPro allows you to incrementally expand capacity or add new features without expensive hardware upgrades.
For more information call toll-free 1-800-262-0537 or contact us now.


Increase collaboration by connecting your people, tools, and automation with Mattermost. Mattermost is an open source alternative to Slack that can easily be integrated into your business and help connect your team and customers directly in real time.